The Problem:
Where you're getting stuck

You have the vision and the ideas, but when it comes to the team stuff...
✔
Do you want to hire more people but don't have time to spend ramping them up?
✔ Does the word "process" give you a low key panic attack?
✔
Do you have a way you want things to get done but your team members don't always understand it or follow it?


✔
Are looking for a better understanding of how your employees time is being spent or how long things take?

As a result, you are finding yourself more in the weeds than you need to be, there is confusion about priorities, and you're not moving as fast or as efficiently as you know you could be.
How great would it be to not have to worry about this stuff anymore?
The Solution:
Billion Dollar Ops Playbook for Million Dollar Businesses

A done-for-you solution to get you out of the weeds, your team performing at their best,
and your business in a state of flow.
Bringing over a decade of experience driving team operations in some of the biggest names in the corporate world (Google, Apple, Microsoft, Bank of America), I'm here to share my proven strategies for building effective and high performing teams. The secrets to building great teams shouldn't just be for the corporate world.
It's time to spread the love ;)
SCHEDULE YOUR STRATEGY CALL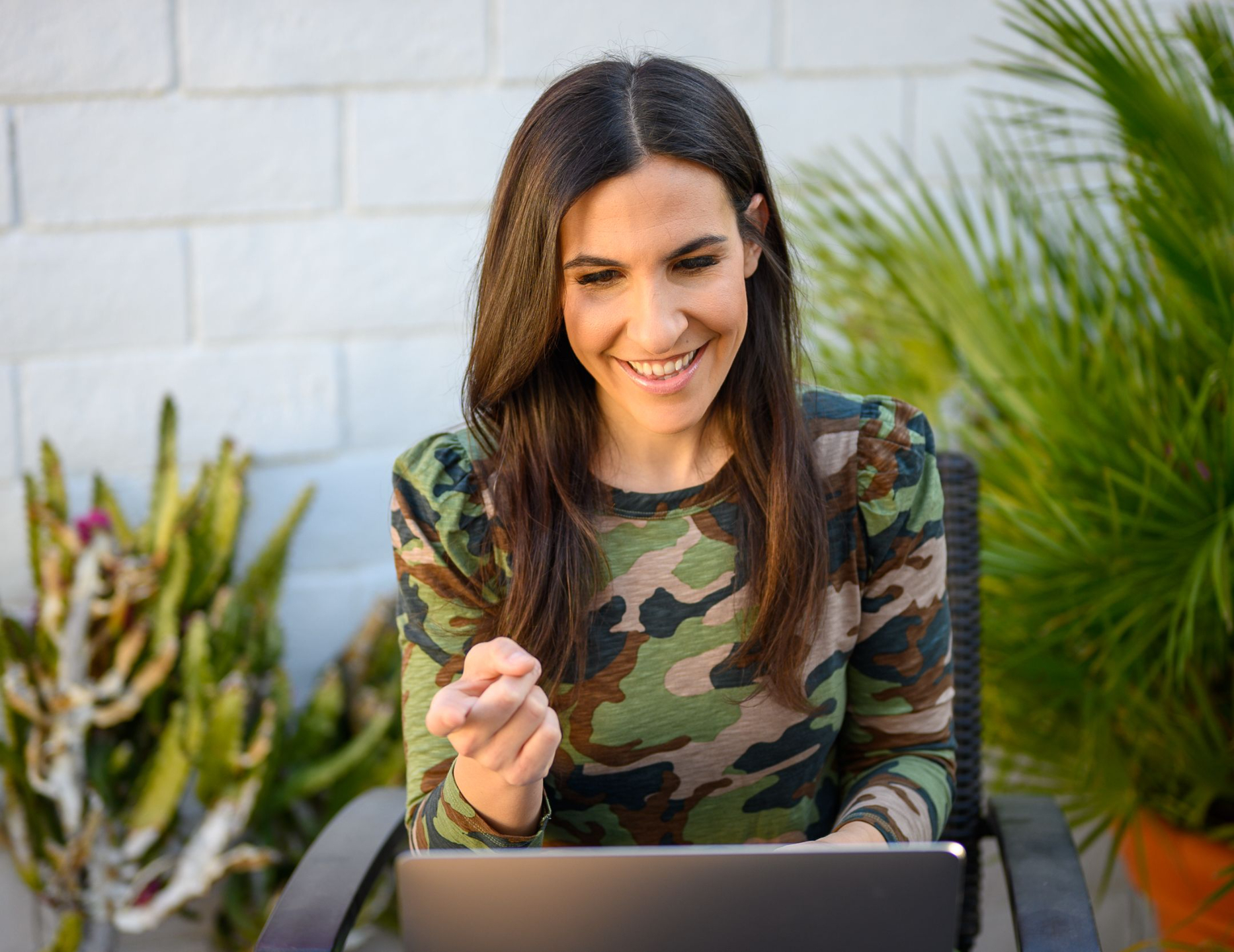 In less than 90 days, you could…
Know you are spending your time on EXACTLY the right things
Ensure everyone is focusing on the TOP PRIORITIES
Remove yourself as a bottleneck and empower your teams to make decisions
It's all within reach.
What you get with the Ops Playbook
Are you ready to feel at ease as a founder or business owner?
The Ops Playbook program will leave you with a COMPLETED team operations playbook outlining your SOPs and processes for how your business runs, that you will be able to implement IMMEDIATELY on your team.

Best part is - I do the heavy lifting, synthesizing the ideas and goals you have for how your team operates into lightweight processes that are easy to implement and follow.
Get the deep dive on the Ops Playbook in this episode of my podcast >>
The result of implementing the Ops Playbook: INSTANT monthly savings that you can reinvest in your business
GET THE SAVINGS CALCULATOR
The six pillars of an effective team...
In a comprehensive 4-hour deep dive, we will uncover the following
PART 1
ONBOARDING
What is the "welcome" experience on the team; where do people go to understand the business and get up to speed, who do they talk to?
How do you bring people up to speed on the team culture and working norms?
After this module, you will have an onboarding guide for your team so people can hit the ground running once hired.
PART 2
PRIORITIES
Based on the vision for the team, what are the supporting priorities to get everyone bought in around the bigger picture?
How are these shared; what is the communication process when they shift or tradeoffs come up?
After this module, you will have clarity on your top priorities and how to evaluate tradeoffs in your business.
PART 3
EXPECTATIONS
How are expectations set on a team-member level? How do people who what success or "done" looks like?
How are expectations set around roles & responsibilities, independent work vs collaborative?
After this Module, you will have outlined the core expectations of your team members in an easy to digest and sharable format.
PART 4
WORK TRACKING
What are the processes and systems for tracking projects and tasks? Is everyone actively using the same systems?
How do you understand and assess how time is being spend? Plan and forecast for the future?
After this module, you will have clarity on what system to use to track work and how you will onboard your team onto the tool.
PART 5
DECISION MAKING
What is the process for making decisions, reviewing progress, approving work?
What kinds of decisions need to go to which person? Where do Individual team members make decisions and what Is the expectation around visibility up the chain?
After this module, you will a clearly defined decision making process that is sharable to your team.
PART 6
PERFORMANCE MANAGEMENT
How is performance evaluated and how frequently? What is the goal of assessing performance? (motivation, retention, etc).
What are the inputs to the conversation? What does the conversation include?
After this module, you will have defined the way you evaluate success on your team, handle promotions, and give bonuses/ raises and the plan for communicating it to your team.
This program is right for you if...
You are eager to scale your business and grow your team
You want to be able to move faster without hiring more people
You want to better optimize your time as a founder or CEO
You want to keep great talent or reduce employee turnover
YES, I WANT IN!
TESTIMONIALS
The results speak for themselves...
I've just been completely floored, amazed and then now beyond freaking excited to implement, how she was able to so quickly deliver and come in and just get it and see our team for what it is and the potential that we have and where I can enhance all of those things, including personally... And there's already been every few hours something comes up where I'm like, I have the playbook. I know this answer. Thank you Lia.
- Lindsay Kirby, CEO/Founder, Sculpt Wellness
"Lia's many talents, experience, and practical approach to building resilient high-performing teams is unmatched. I can't think of a better way to elevate your organization and find deeper enjoyment in your work."
- Jason Lawrence, Engineering Director at Google
NICE TO MEET YOU
I'm Lia Garvin
I'm the bestselling author of Unstuck, TEDx speaker, host of the Managing Made Simple podcast, and organizational effectiveness consultant with experience leading team operations across Google, Microsoft, Apple, and Bank of America.
When the pandemic turned workplace culture and team dynamics upside down, my passion for building effective teams became my purpose, and left a thriving career in tech to drive transformation in the workplace at scale. My motto is "disruption without destruction," and I offer simple action-oriented solutions to get teams working at their best.
As the Founder of the The Workplace Reframe organizational strategy firm, I now equips innovative organizations of any size and industry with the tools to cultivate inclusive, motivated, high performing teams resulting in higher retention, more efficiency, and better business results. I'm a sought after expert in the media, featured across Inc, FastCompany, ABC News, CNN Business, US News & World Report, HBR, and more.
READY TO GET STARTED?
Three ways to work together
Billion Dollar Ops Playbook for Million Dollar Businesses
Signature Program: Ops Playbook
For business owners and entrepreneurs with 4-20 employees
(including part-time employees or contractors)
4-hour deep-dive into each of the 6 focus areas for building an effective team. You will come away from this call with IMMEDIATE actions to implement that will save you time and money. 
Design & creation of your Ops Playbook, customized to your business
Presentation to your team to introduce the playbook and land the value it brings
3 months of implementation support/coaching for you and your team (can be used for 1:1 coaching for business owner/managers/team members, development of templates and resources, business growth strategy sessions, workshops for the team)
Schedule my strategy call!
And for the solopreneur eager to scale to 7-figures and build a team, I've got you covered...
Solopreneur Scaleup
For solopreneurs ready to hire and grow their teams
Five 1:1 calls diving into the five most common places solopreneurs get stuck,
that prevent them from growing.
We will dive into the following areas, leaving you with concrete tools and action plans to break through plateaus and hit your goals:
- Time management
- Limiting beliefs
- Strategy / support
- Personal brand / visibility
- Hiring strategy
Schedule my strategy call!
For business owners or solopreneurs wanting some practical tools to deploy right away
Accelerate Session
For solopreneurs or entrepreneurs ready for some quick tools to implement immediately
60-min coaching session diving into any areas you are feeling stuck in your business
Topics include:
- Setting a vision for your business or company values
- Quick ways to optimize your time
- Setting clear expectations and goals for part time and contract workers
- Tools and strategies for tracking work and time, and a plan for implementing it on your team
- Or whatever is top of mind
I'm ready to get started!